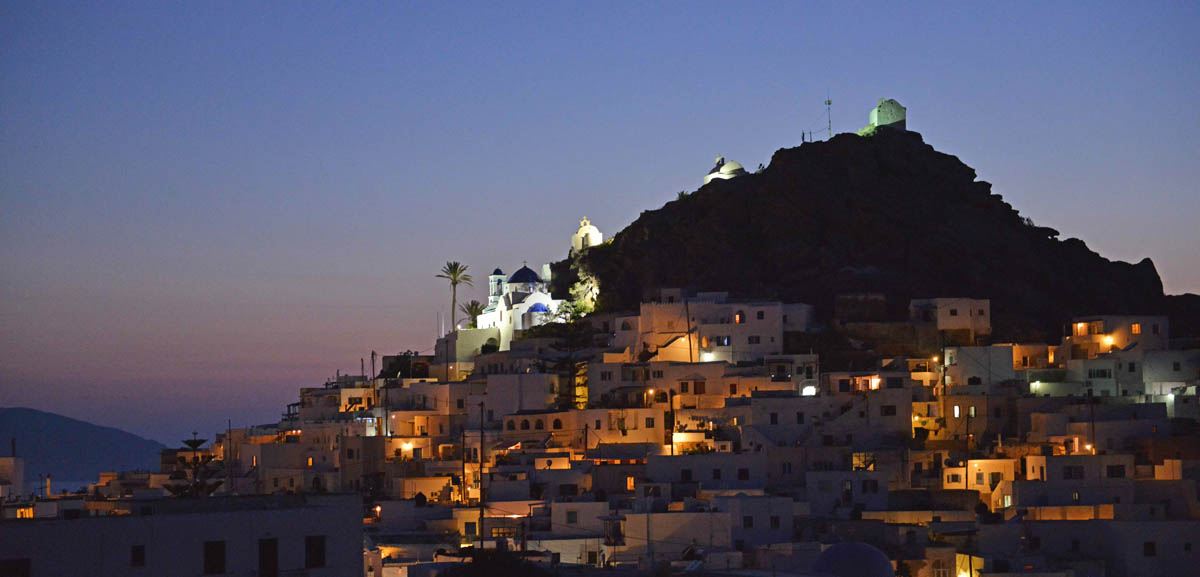 Ios presents its guests with a variety of sightseeing attractions and places of unparalleled natural beauty, all combined with the unique Cycladic character. 
Ios is a typical Cycladic island and one of the most favored destinations in Greece. Famous for its majestic beaches, the quaint Ios town, and the vibrant nightlife, Ios island is one of those places that you don't ever want to leave. The highlight of the island life, the beach parties, start at midday in Mylopotas, lasting until the early morning hours, rendering the beach a social honeypot!
However, Ios is not only for beach parties. This Cycladic gem has a great many places to relax and revel in your private moments away from the hustle and bustle; The coastline of Ios offers astonishing beaches with soft, golden sand and emerald waters, to spend your days enjoying swimming and sunbathing. Furthermore, a stroll along the narrow paved streets of the main town, one of the most picturesque settlements in the Cyclades, will certainly reward you.
Make sure to get to the highest spot of Chora, the main town, right before the sun dips behind the horizon, to marvel at the breathtaking, panoramic view to the Aegean Archipelago, and the setting sun's glorious colors. Offering a diversity of shops, cafes, bars and clubs, mainly sited in Chora, adding to its stunning beaches, countless churches and many impressive archaeological sites, Ios promises unforgettable vacations to visitors of all tastes and styles.

84001, Ios, Mylopotas – Cyclades, Greece
Owner: Marcos Papadopoulos
Manageress: Jacqueline Papadopoulos
Tel.: +30 22860 91571
Fax.: +30 22860 91671
E-mail.:
info@marcoshotels.gr
MARCOS BEACH HOTEL, MHTE: 1167K012A0324400
TRAVEL MARCOS, MHTE: 0206E60000453400